American Girl Dresses

I made these two dresses using the official American Girl patterns which were released by Pleasant Company, they have since been discontinued, but you can download a printable version at AG Play Things, they print out well, I chose to just print the pattern pages, and read the directions on my ipad.

I didn't take full photo for all the steps, but I felt they went together easily, though as others have noted some of the methods they use aren't the best. I took detailed front and back and inside out photos though, which should be helpful!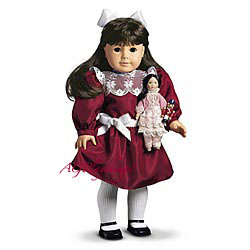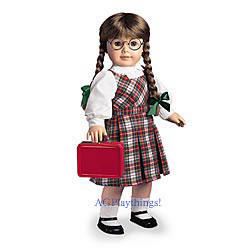 I went a different route on the front of Samantha's dress, since I didn't have any lace. Instead I added a white placket which still needs some buttons. Also to better work within my remnant I made the skirt a little shorter, I still need to add lace trim to the edge to make it longer. (The maroon fabric is left over from my Nutcracker on Ice party guest dress).
Molly's Pretty Clothes – Plaid Jumper
&
Samantha's Pretty Clothes – Party Dress
This post is partying it up here!