Little Monster Pajama Pants

Read about the card & drum in this post.

Our dear friend's little one was turning two and I was wondering JoAnn's looking for cute little boy fabric, which is always hard for this pink and green loving gal, I just don't gravitate towards 'boy stuff', lol!
After lots of wondering I stumbled onto the perfect fabric. A 'boy' knit with a monster rock band on it ($9/yrd) , complete with a drummer, perfect since we were also getting him his first drum!



Then I had to decide what to make with my stretchy find. After flipping through all the books, I ended up getting New Look 6932, since it had tons of sizes of kid's pjs and was only $3.99. I'm glad I did, I'm sure it will remain handy since I don't have any kids clothes to draft my own simple patterns from.. (Sadly no pattern sales were going on to help guide my searching).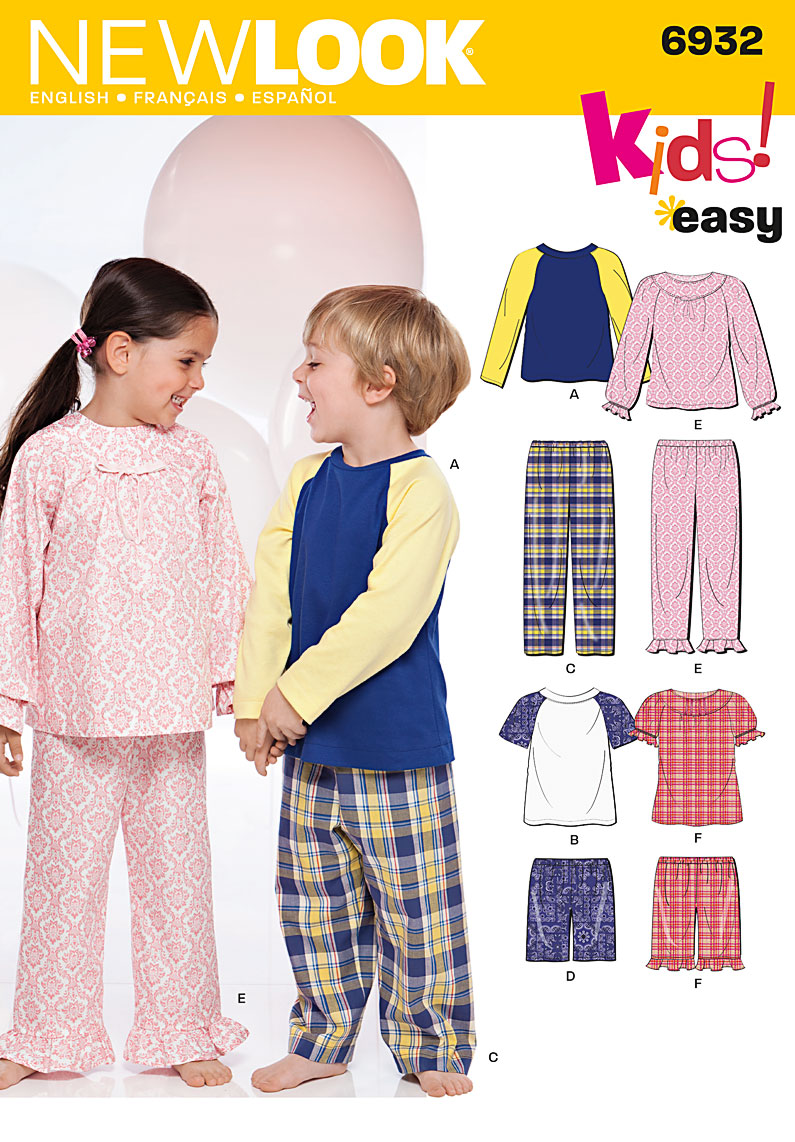 These came together super quick with my serger, and with the way they are constructed you only need to deal with 3 'serger tails'. I only used the 3T PJ pant pattern piece, and barely followed the directions.


I laid out the piece on a the folded piece of knit.


Pattern Pieces cut.



Serge the legs. (Note this is the first time I've switched my serger to 4 thread from rolled hem, so glad I did, I even got all my tensions right!


Leg seams sewn.


Matching your front and back slopes, turn 1 leg right side out, and stick it inside the inside out leg, line up seam.



Serge the "U". (I wish I had practiced and adjusted my differential feed since this turned out a little wavy.

This is for threading your elastic, and lets you make it adjustable.


You know that stitch that looks like a triple topstitch? Well that's actually a stretch stitch and it's what you'll want to use here. I also used my walking foot to keep everything nice and flat.
Now all that's left is tucking your three 'serger tails', trimming threads, and threading the elastic waistband.