Toddler Dress Simplicity 2907
One of my near and dear "big sisters" from growing up just had her first little girl last week, Logan Beth.
She's totally darling!! Considering I made a bunch of stuff for her October shower I should probably blog about it.
Logan is the first girl in my circle of baby fever after three boys in a row, I was soooo excited to sew little girl pink frilly things.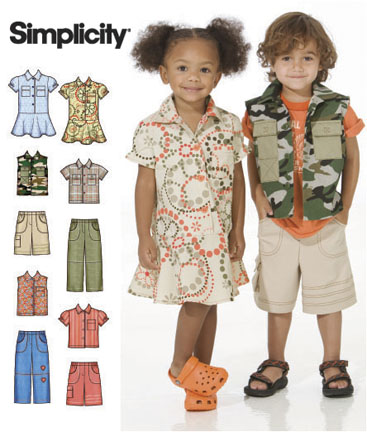 When I saw Simplicity's 2907 combo toddler pattern during one of Joann's super sales, I figured it was a great pick since it offers boy and girl basics perfect for gifting.
I know new mom's always appreciate getting 'future' clothes so I made the dress in a size 1 (I think I can't honestly remember… must blog faster)
It went together pretty well I think, and it's looks darling in the big flower pattern.
This was my first collar in this method and it turned out pretty well, it's all nicely serged inside.
Once I got out of my sewing comfort zone I stopped taking pictures, since I wasn't confident I was doing things right, but here's what I took to help anyone attempting this pattern, since I couldn't find a sew-a-long for it.
I was good at making myself serger everything I could!
The button holes went well too!